Class is back in session!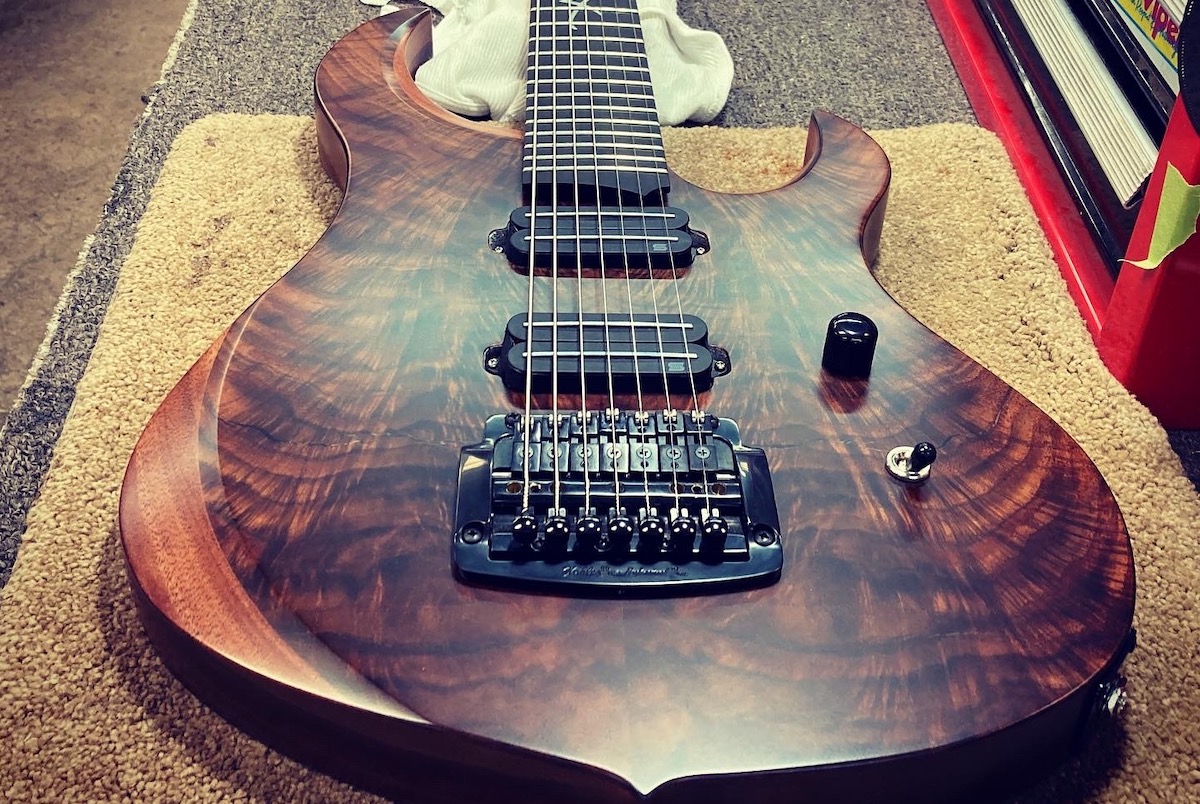 Happy New Year… After a couple of weeks off for the holidays, our Fall 2020 class returns to finish up the Guitar Making & Repair Course. A number of these students will stick around for our advanced Guitar Repair (10 Week Intensive Course). We will post photos of their completed guitars in our online student gallery after graduation at the end of January… But, here's a sneak peak at a few of their completed electric guitars:
On Thursday January 7th, Joel Unrein, R-V grad and former finish specialist at Collings Guitars, dropped by to give our students a buffing demonstration, on acoustic guitars, with R-V Instructor Jim Prater:
School Director, Willam Eaton, holds a Guitar Evaluation lecture. This is a detailed talk about checking out a client's guitar from top to bottom and side to side. Whether it's brought in for a general setup or a more significant repair, being able to size up your customer's instrument is key. There are several factors that go into figuring out a repair. Price is always a factor, but the emotional attachment someone might have to an instrument is also very important.
Employment Opportunities
Recently we've shared employment opportunities through our graduate bulletin and on our social media pages for these companies:
Blackbird Guitars – San Francisco, CA.
Midwood Guitar Studio – Charlotte, NC
Allparts Music – Houston, TX
Dave's Guitar Shop – Madison, WI
Blast Cult – Orange, CA
Gibson Guitars – Nashville, TN
If you've got an employment opportunity and want us to share it through our grad network and on social media visit our Employer Job Opportunities page.
Browse our website for more info on our Spring 2021 classes and COVID-19 School Plan. Stay healthy and be safe.
Thanks – The Roberto-Venn Faculty
https://roberto-venn.com/wp-content/uploads/2021/01/Roberto-venn-student-work_Fall-2020-4-2.jpg
804
1200
John Lippi
John Lippi
2021-01-07 14:05:15
2021-01-08 11:49:05
Class is back in session!