Featured Alumni, Guitar Road Tech Class and Shop Life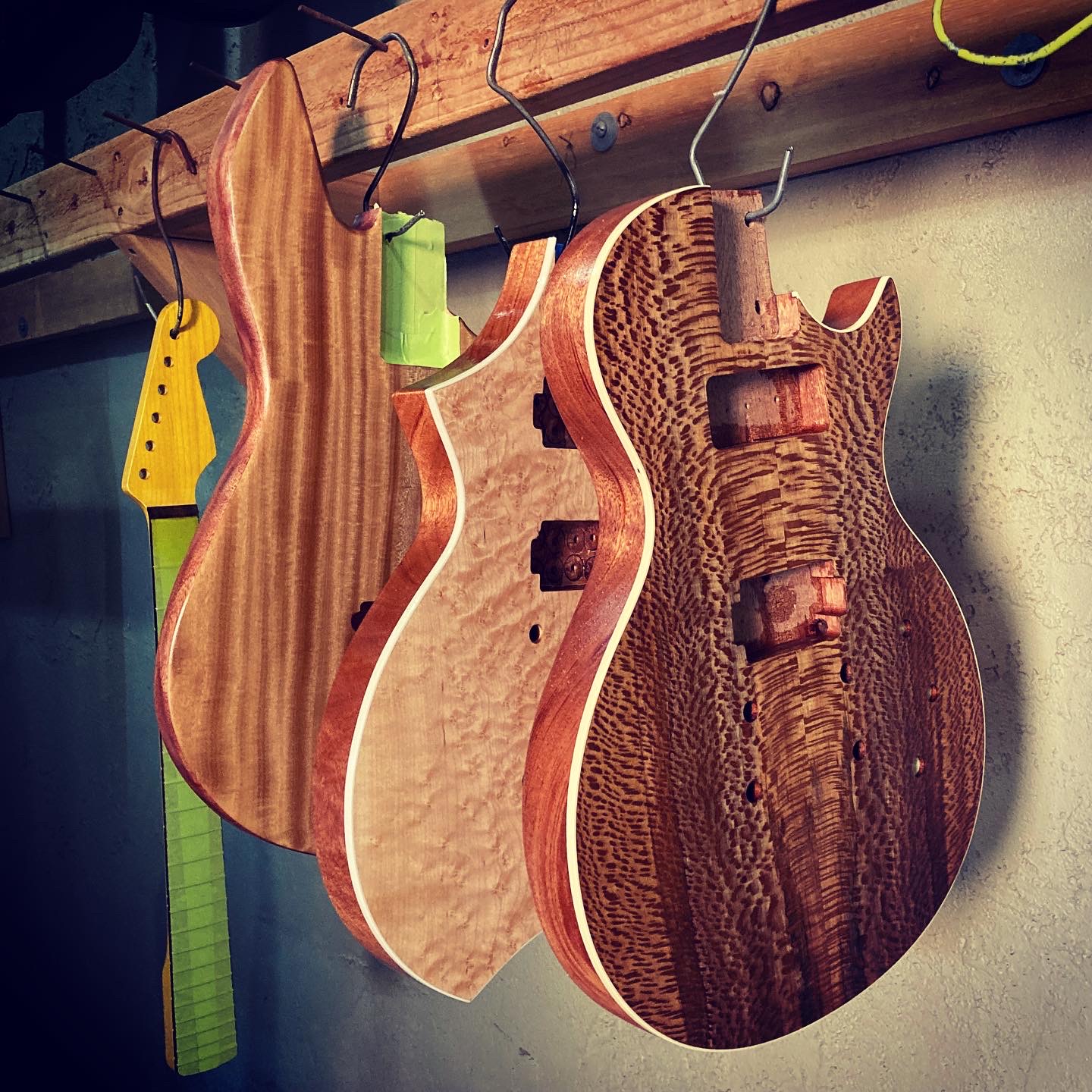 Featured Alumni
Students have traveled from every continent except Antarctica to attend our guitar making and repair program. Our graduates have branched into employment and entrepreneurial startups in guitar making, guitar repair, road tech work, and many other lutherie related occupations. Here are just some of our Featured Alumni. These folks have made a substantial contribution to our industry, and we are very proud of there work. It's hard to feature everyone, so please visit these Alumni pages to discover some of the notable talent that has come through our school.
Roberto-Venn Alumni – Help us, your classmates and and future grads by filling out our Alumni Questionnaire
Road Tech Class
The instructor for this course is Joe Vallee, who has 25 years' experience as a Road Tech for the Doobie Brothers, and has worked for Willie Nelson, Nokie Edwards and others. Joe was recently featured in The Tone Quest Report. In this workshop you will learn some tricks of the trade and what it takes to get into road tech work. Classes will be a mixture of lecture and hands on activities including making an instrument cable, amp speaker testing and more. Students will also receive a starter Road Tech Kit. This class is open to the public, and Joe is a really interesting and fun instructor. You'll learn so much more than what is outlined in the course description, from a great guy who knows this industry from the inside out.
Shop Life
Our Spring Class of 2021 is really moving along these days. They're carving acoustic necks and their electric builds are in the spray booth. We've got a great mix of traditional and modern designs happening, and these folks are really doing nice work. Here are a few photos, but you can check out what's happening on a daily basis by visiting our Instagram and Facebook pages.
Employment Opportunities
Recently we've shared employment opportunities through our graduate bulletin and on our Facebook page for these companies:
– Paul Reed Smith Guitars – Maryland
– Mule Resophonic Guitars – Michigan
– Bourgeois Guitars – Maine 
– ESP Guitars – California 
– Silesia Guitars – 
Washington
– Fret Mill Music Co. – 
Virginia
– Guitar Center – Nationwide
If you have a job opening and want us to share it through our network visit our Employer Job Opportunities Page, share your info and we'll help you spread the word. Connecting qualified graduates with good employers helps us all. Look to us to help build your workforce.
Linda Lesperance from Gibson Guitars visits our Spring 2021 Class
Browse our website for more info on our 2021 classes and COVID-19 School Plan. Stay healthy and be safe.
Thanks – The Roberto-Venn Faculty
https://roberto-venn.com/wp-content/uploads/2021/05/Roberto-Venn_Spray-Booth-2.jpg
1440
1440
John Lippi
John Lippi
2021-05-04 14:12:20
2021-06-02 14:45:13
Featured Alumni, Guitar Road Tech Class and Shop Life