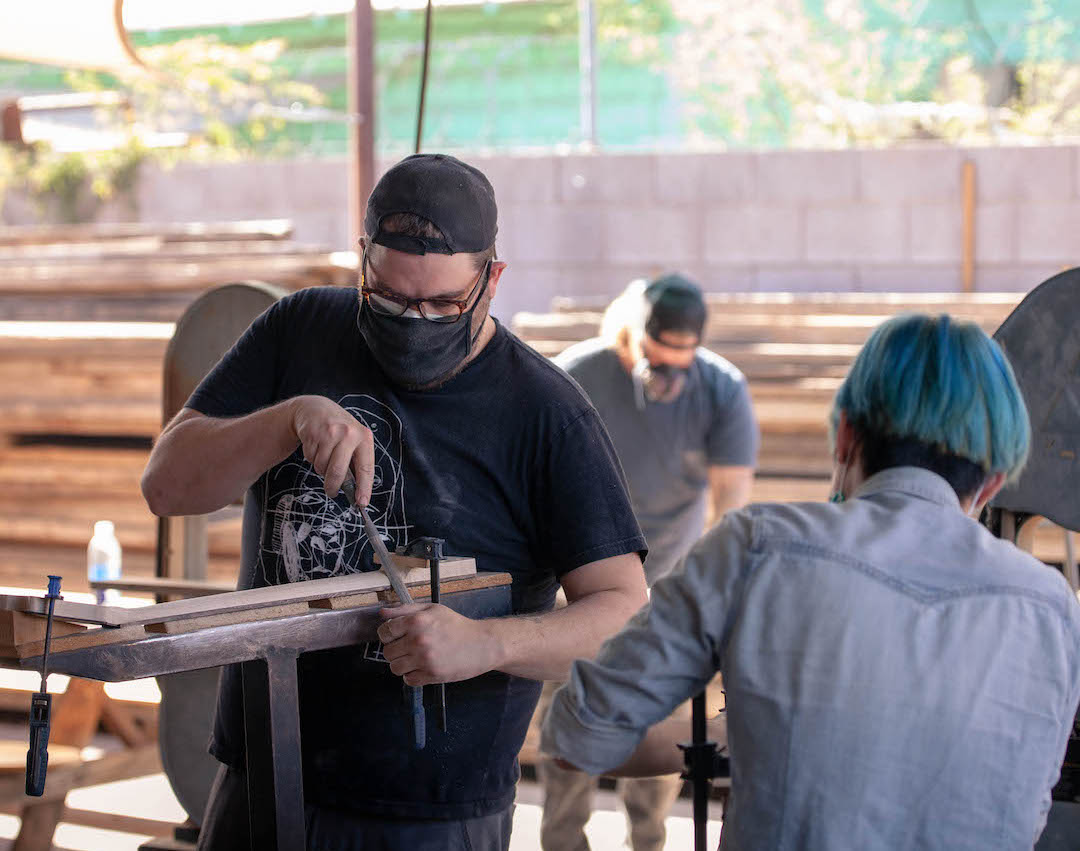 Guitar Making & Repair
Our Spring 2021 Guitar Making & Repair Class has started to carve their acoustic braces and electric guitar necks. They're fitting their acoustic backs to their frames. Plus, they're routing neck pockets and cavities in their electrics. They've also received their first round of grades. Our Guitar Repair (10 Week Intensive) Class is busy with fretwork, set-ups and so much more… We're definitely in the thick of it now. Snapshots of Luthiery life at R-V brought to you by Steven Davis  John Lippi and Joe Vallee.
Pickup Winding with Rob Timmons of Arcane Inc.
Roberto-Venn's Pickup Winding Workshop is one of our most popular Specialty Classes. It's held twice a year, and students receive top-notch instruction from Rob Timmons. Rob is a Roberto-Venn graduate and noted pickup making expert from Arcane Inc. in Los Angeles, CA.
Employment Opportunities
Recently we've shared employment opportunities through our graduate bulletin and on our Facebook page for these companies:
– Pisgah Banjo Company – Fairview, NC
– Bourgeois Guitars – Lewiston, ME
– ESP Guitars – North Hollywood, CA
– Fender – Corona, CA
– Sonoma County Guitarworks – CA
– Guitar Center – Nationwide
If you have a job opening and want us to share it through our network visit our Employer Job Opportunities Page, share your info and we'll help you spread the word. Connecting qualified graduates with good employers helps us all. Look to us to help build your workforce.
Browse our website for more info on our 2021 classes and COVID-19 School Plan. Stay healthy and be safe.
Thanks – The Roberto-Venn Faculty
https://roberto-venn.com/wp-content/uploads/2021/03/Roberto-Venn_Stevo-Neck-Carving-2_Spring-2021.jpg
851
1080
John Lippi
John Lippi
2021-03-24 11:37:31
2021-03-24 11:55:37
Guitar Making, Guitar Repair and Pickup Winding with Rob Timmons of Arcane Inc.